2015 Sharpeners Workshop and Supply Fair
When: Thursday, April 16 and Friday, April 17: 7 am – 5 pm Saturday, April 18: 7 am – Noon.
Education Options: Perfect Edge will offer a commercial knife sharpening class, with a tour of a restaurant knife sharpening operation nearby. NBTSG and IBSA will offer shear certification opportunities. Clipper Blade and Beauty Shear sharpening classes will be offered, and more! Many classes will be free; some may require an extra fee. Saw and Tool sharpening business roundtables, Marketing, and Route Management discussions will be offered.  The International Saw & Knife Association (ISKA) is holding a Saw Hammering Workshop nearby at South East Tool. Watch for details when registration officially opens Jan. 1.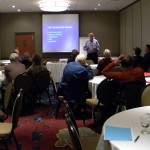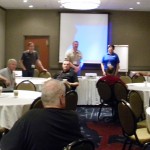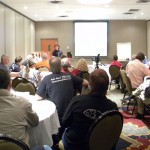 Where: Crowne Plaza, Hickory, NC. Sharpeners Report Group Rate: $92. Tel: 828-323-1000 The closest airport is Charlotte (CLT). Transportation shuttles by Hickory Hop available.
SHARPENERS WORKSHOP FORM 2015 Download our Early Bird Registration Form, Cost $85. Registration Forms available on this web site, SharpenersReport.com, and printed in the newsletter, along with the list of vendors and speakers who will be there. more »